That's always have been interesting to manage activities within a community. Condo is one such great community which has too many activities within the community and also outside the community to be managed. Condo Management gives you the leverage of managing all such activities with ease within the community like.
Condo Management is one stop solution providing a like between all the stake holders giving transparency to the management. Simultaneously Condo Management helps the owner and tenant to get connected through the web application or the mobile app. Rent payment and receipts are easily managed through this application.
Services
Condo Management is an online platform available on SaaS (Software as a Service) model. This brings the risk on capital investment on software, related server and other hardware. Condo Management provides the service of enabling the management to spend as low as possible bringing down the risk of investment to complete Zero.
Condo Management can be implemented with least time which can configured to needs of the management through master settings. Access rights will be provided to all the stake holders namely owners, tenants, management, complaints management team, security staff and vendors. Real time tracking of complaints and the resolution can be known instantaneously.
Features
Centralized database available on the cloud
Login from anywhere through secured credentials
No maintenance of software
No maintenance of Hardware
Enhancements over time is not charged extra
Customization will be done for request from more than 5 clients for same requirement which not be charged extra
On premise database model available on extra cost provided static IP for database licensed server available with the client
Online help through Chat available on all working days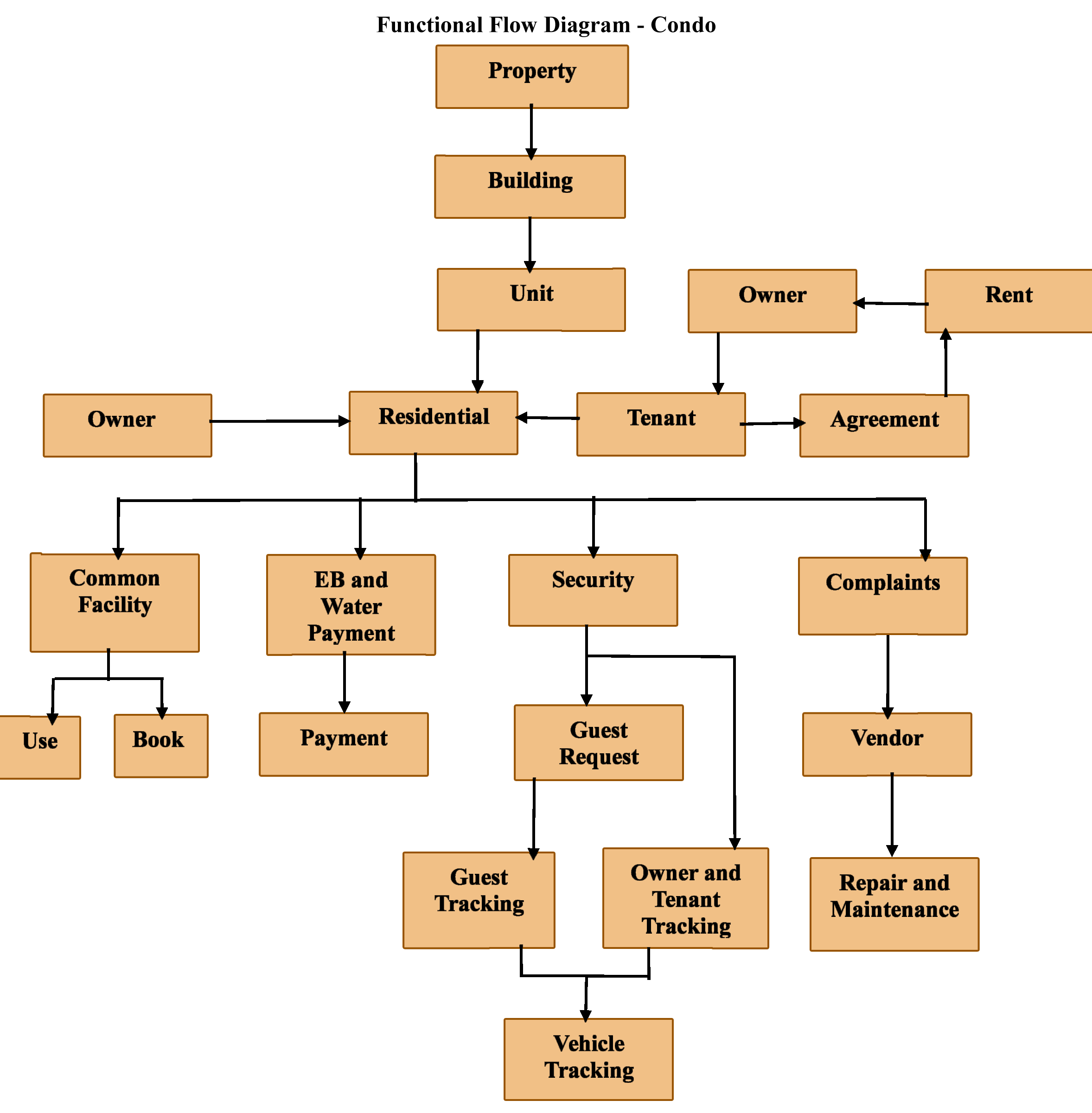 Nowadays managing multi various activities in a Condo is becoming very challenging basically because the no of units in a Condo some time exceeds 3000 +. It is almost like a society involved in multiple activities. Maintenance of individual condo, common place, other common utilities like Swimming pool, Gym, Massage Centre, SPA, Vehicle Parking etc.



We need to manage the external vendors who may be suppliers, service personal, security agents. The ERP solutions provides user friendly screens for the users to report the issues and get it resolved with a specified business process. Through their login, it will be easy to get the updates online.
The owners of the condo will be able to monitor their tenants on rental payment, meter reading for electricity, water and fuel. With additional facilities like Chat room, notification alerts make the entire software robust and efficient.
The different modules are
Owner login
Profile update
Add facility to their own unit
Create rental agreement
Owner can raise rental invoice to tenant over mail
Raise complaint
Finalize complaint
Intimate security on guest arrival
Enter meter reading
Enter charges paid for meter reading
Book for common facilities
Map their own vehicles
Map Domestic helper
Viewing of circular
Owners / Tenants
Complaints
Facilities with timings
Facilities booked
Circulars
View Important Notice
Tenant login
Profile update
View rental agreement
Confirm payment of rental invoice
Raise complaint
Finalize complaint
Intimate security on guest arrival
Enter meter reading
Enter charges paid for meter reading
Book for common facilities
Map their own vehicles
Map Domestic helper
Viewing of new circulars
Security
Tenant Tracking (out)
Tenant Tracking (in)
Guest Visit Request
Guest Tracking (In)
Guest Tracking (out)
Vendor Tracking (in)
Vendor Tracking(out)
Domestic helper
Management Staff
Create company
Create building
Create unit
Create client
Create masters
Profile update
Add facility to units
Create rental agreement
Raise complaint
Finalize complaint
Intimate security on guest arrival
Enter meter reading
Enter charges paid for meter reading
Book for common facilities
Map their own vehicles
Feeding of new circulars
Send email facility for owners and tenants
Important Notice
Scrolling text
Dash Board
Management
No of residential units
No of commercial units
No of common units
Complaints

New Request
Accepted
Progress
Completed
Finalized
Guest Tracking

Total entries
In entries
Out entries
Domestic helper

Male helpers
Female helpers