Services / Application Development
OPUS has vast experience in software development and large scale open source web development for our global clients hailing from diverse industry segments. We have successfully developed some of the most reliable, secure, high performance and dynamic web applications using various open source platforms.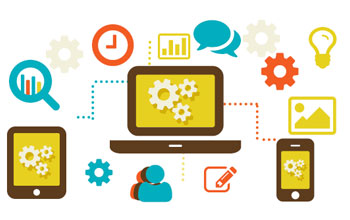 Our team of highly skilled and professional open source developers has vast experience in creating customized, robust and user-friendly web applications/solutions. We are adept at delivering solutions ranging from simple to complex web application development and are confident of providing you with the solutions that best fits your business requirements.
We provide end-to-end open source web design and development solutions which includes development, customization, installation, integration as well as maintenance. Open Source website development platforms used by us include content management systems like Joomla, WordPress, Croogo, Mambo, PHPNuke, DotNet Nuke, TYPO3 and Drupal, E-commerce systems like Magento, X-Cart and Zen Cart, and Dynamic site development systems like ASP.Net, PHP/Cake PHP and Adobe Flex.


Benefits of Open Source Development
Open source technologies cost free the licensing charges unlike any proprietary technology
Rich pool of source code available for speedy web application development
Provides higher performance and allows extensive customization
Offers better functionality and higher constancy
Designed to inner work - published interfaces and no hidden code
Provides wide repository of plug-ins & modules
Easy to use interface for webmaster
Free from vendor lock-in and vendor whip
Provides greater flexibility
Ensures backward compatibility
World-wide community back-up
Cost-effective and requires less development time
Why Open Source Development Services?
Experience and exposure of various open source systems
Reduced cost and development time
Customizations to meet your business needs
Innovative websites with expert developers
Scalability, flexibility and robustness ensured
Improved portability
Use of cutting-edge technology and tools
Interactive development methodology
Effective time management
Budget friendly and effective solutions
Helps to enhance your business ROI
Transparent communication
Hire open source developers on full time/part time/contract basis
Offers 100% support for operating web portals and applications
Our experts strive hard to standardize the execution and implementation of Open Source software to provide the most efficient and reliable web solutions. Our portfolio comprises of several projects such as Content Management System (CMS), Open Source E-Commerce Development, Shopping Cart Development, Community Services and variety of Open Source Modules developed using various open source technologies.
In addition to this, we are also proficient in Open Source Web Development such as Travel Portals, Classifieds, Real Estate Portal, Multi-Lingual Websites, Social Networking Solutions, Business Solutions and much more.